Principal's Message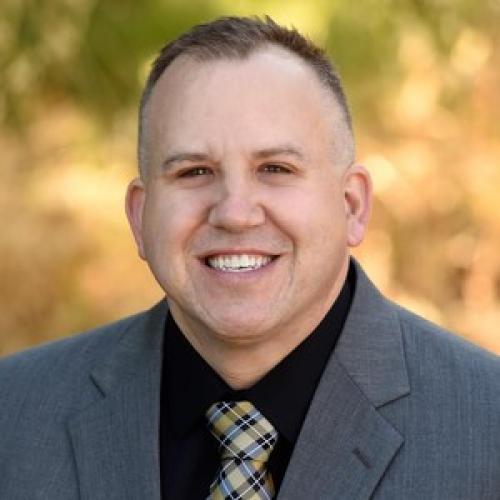 Hello Fiddyment Farm Families,
I hope you all have enjoyed a wonderful summer vacation, and it is my pleasure to officially welcome you all back to school for the 2018/2019 school year. As I begin my 2nd year here as principal, I am beyond excited to be part of this amazing staff at "The Farm" as we begin our 6th school year. I know I can speak for every staff member when I say, we are all excited to see those wonderful smiling faces come August, as we continue the best job in the world, helping our students learn and grow into powerful FORCE members of the community!
Fiddyment Farm is indeed a special place for students and families! Our phenomenal teachers and support staff are committed to addressing the needs and skills of ALL of our students. We pride ourselves on consistently working to improve student performance and teacher instruction, as well as instilling perseverance in our students to acquire the knowledge needed to face challenges and embrace enrichment, and in doing so, becoming a FORCE in our ever-changing society. Beyond the common core standards, our students will participate in our school programs including art, music, physical education, technology, and character building, working each day to grow into outstanding young scholars and leaders, ready for the next grade level, middle school, and beyond!
With great partnerships from our community of families, Fiddyment Farm continues to be a special place for children to learn. From our community of volunteers in the classroom for everyday support, and our amazing art docents and room parents, to our phenomenal PTC board and members, they help foster a student experience at Fiddyment second to none. Their support for our students during school, our after-school enrichment programs, and our community events, make our school a truly amazing place to be!
Please take the time to visit the PTC/Volunteer link on the website, and help to support this tradition of community support. I cannot encourage you enough to get involved in your child's school and their learning. It truly is an awesome story to tell, and we want you to hear it and for you to be a part of it. You can follow us on Twitter, Facebook and Instagram.
I wish all of our wonderful Fiddyment Farm FORCE students and families, the best school year to come. I know it will be amazing for everyone. I look forward to the learning, growing, and most importantly, to the fun we will all have together this school year! Best Regards, Ryan Poulsen Principal
Best Regards,
Ryan Poulsen, Principal